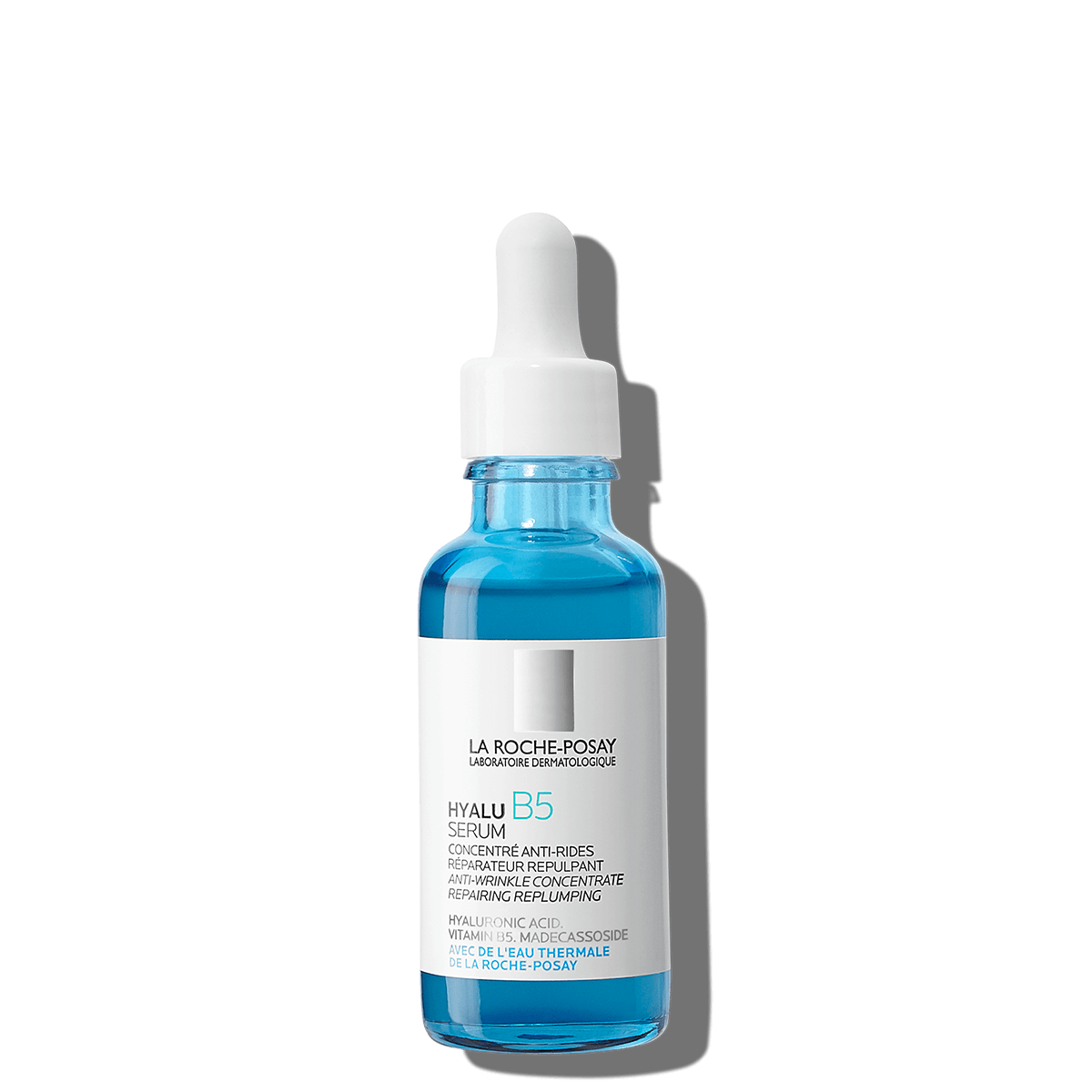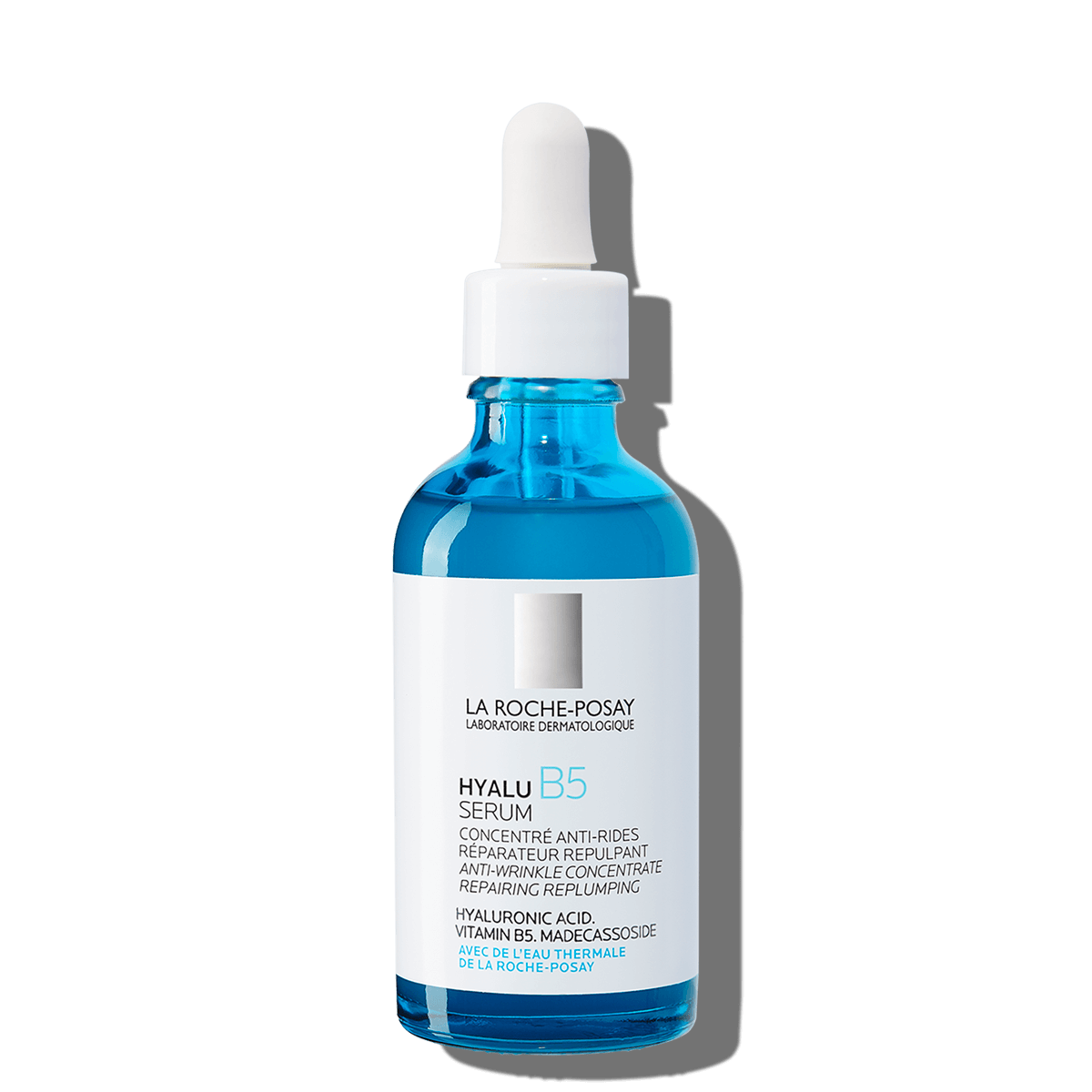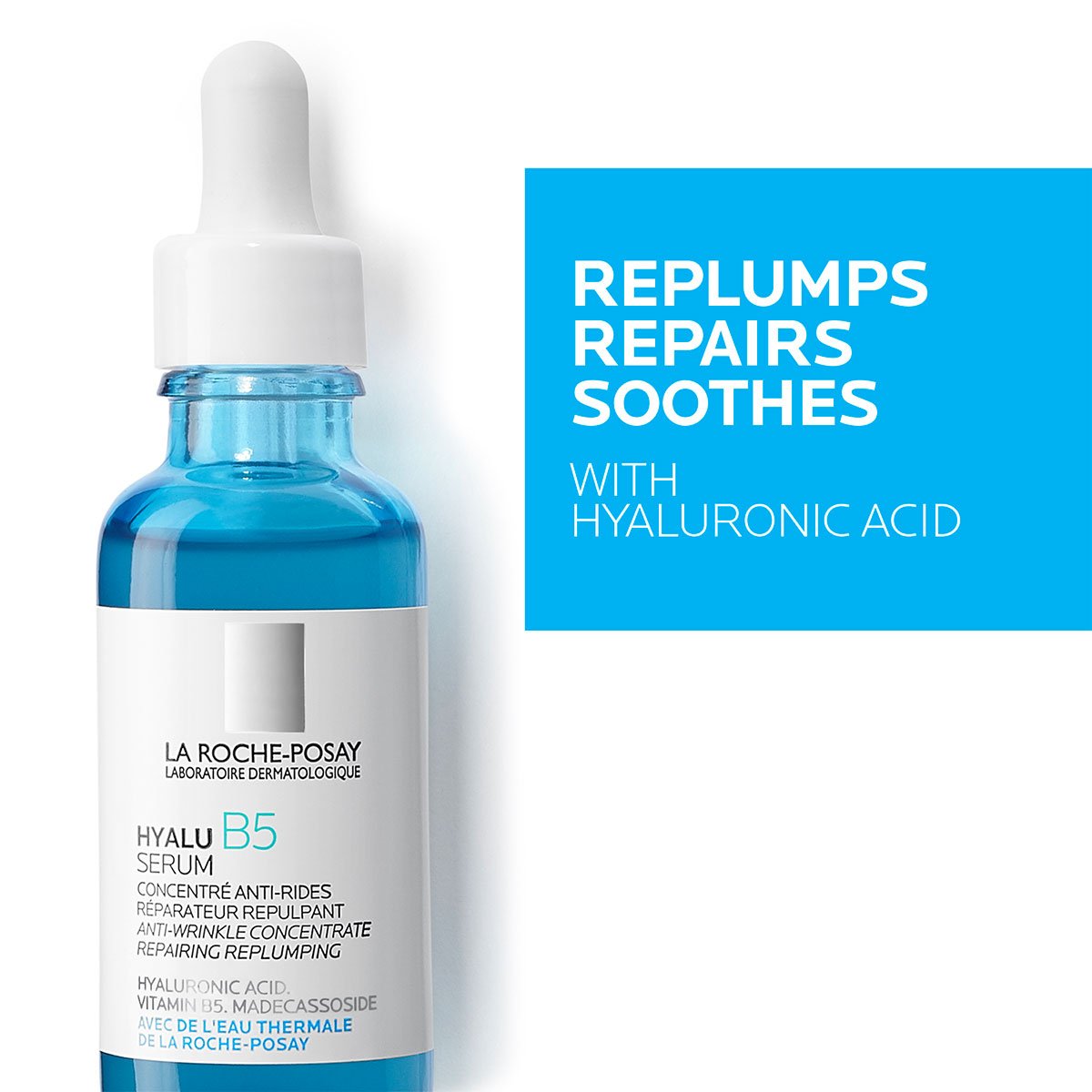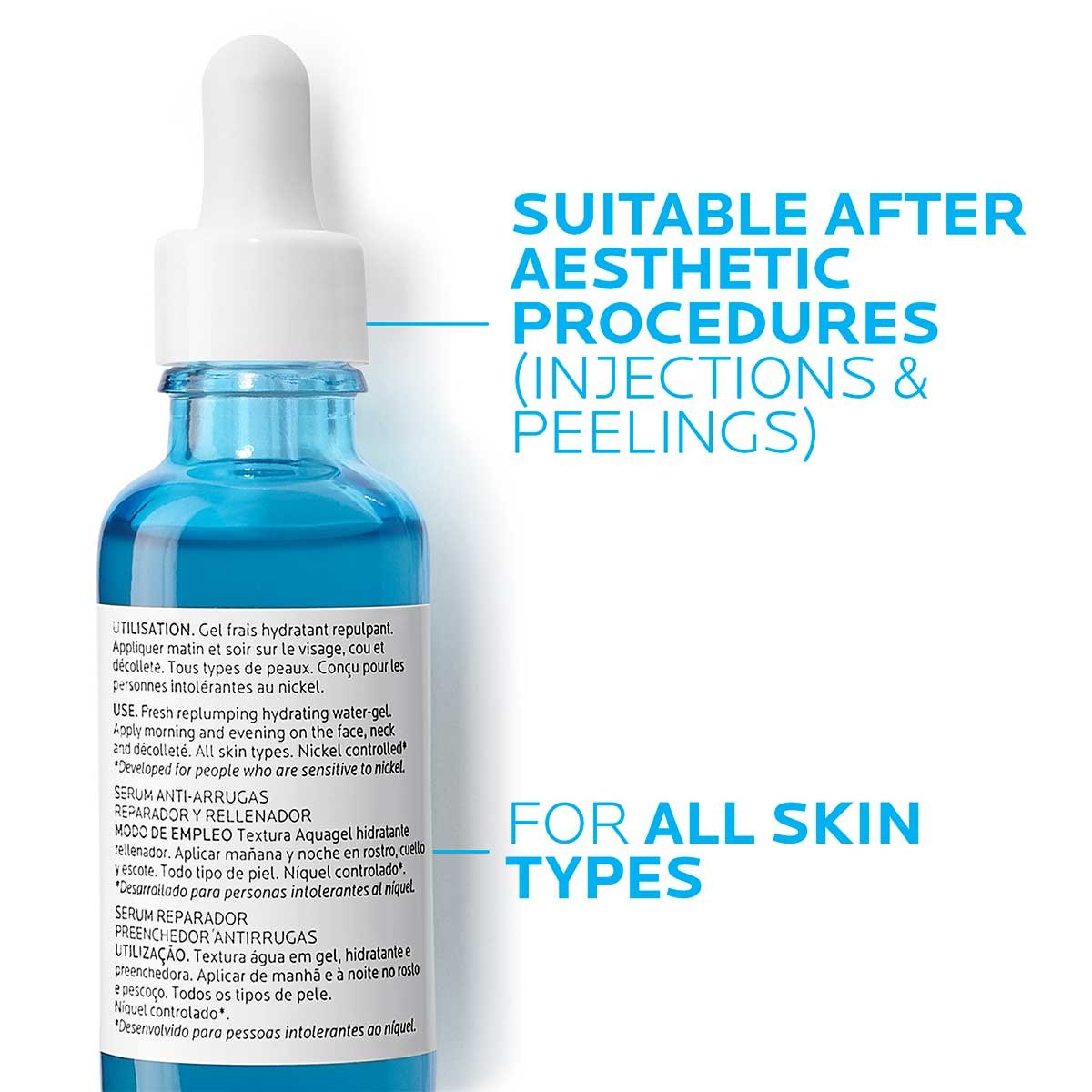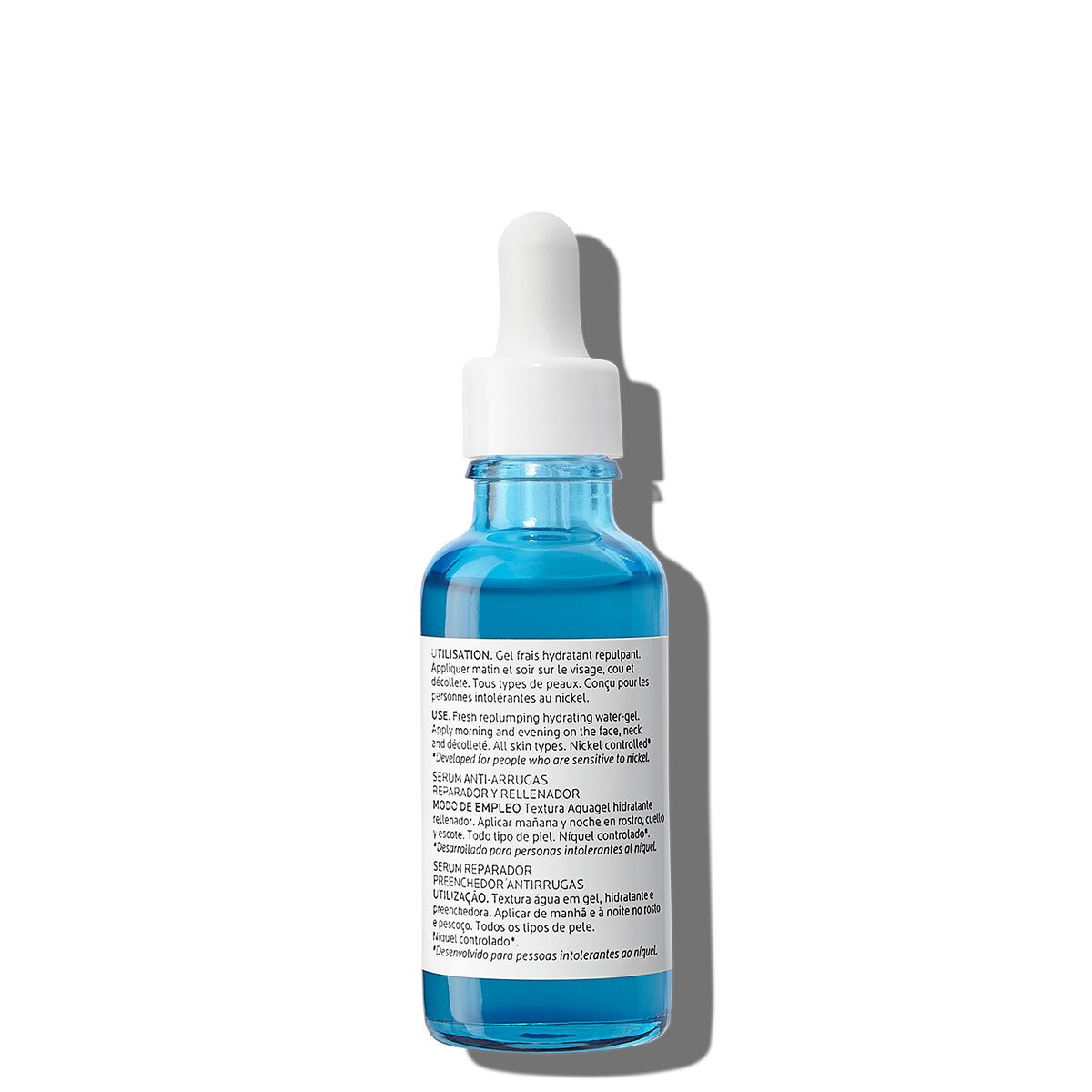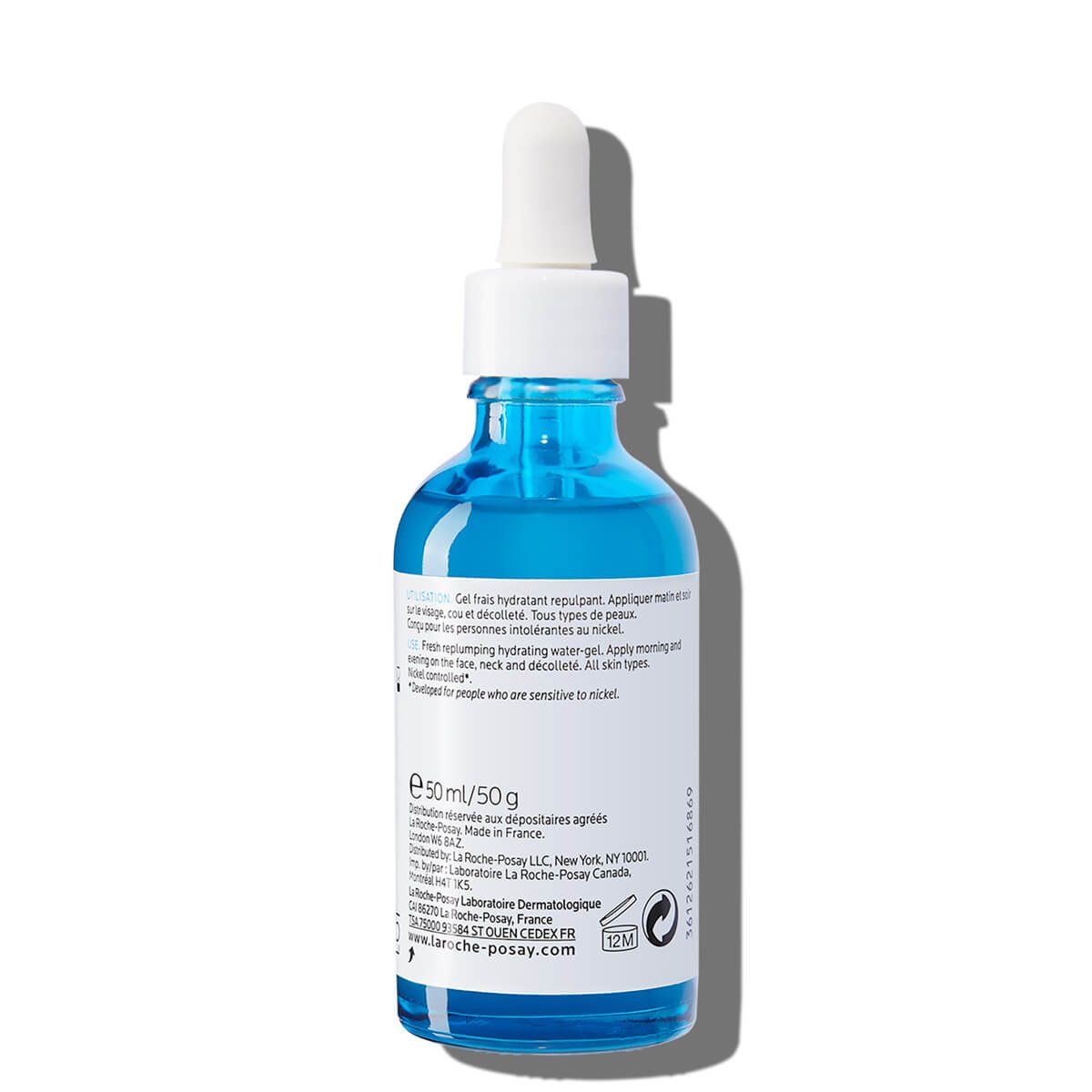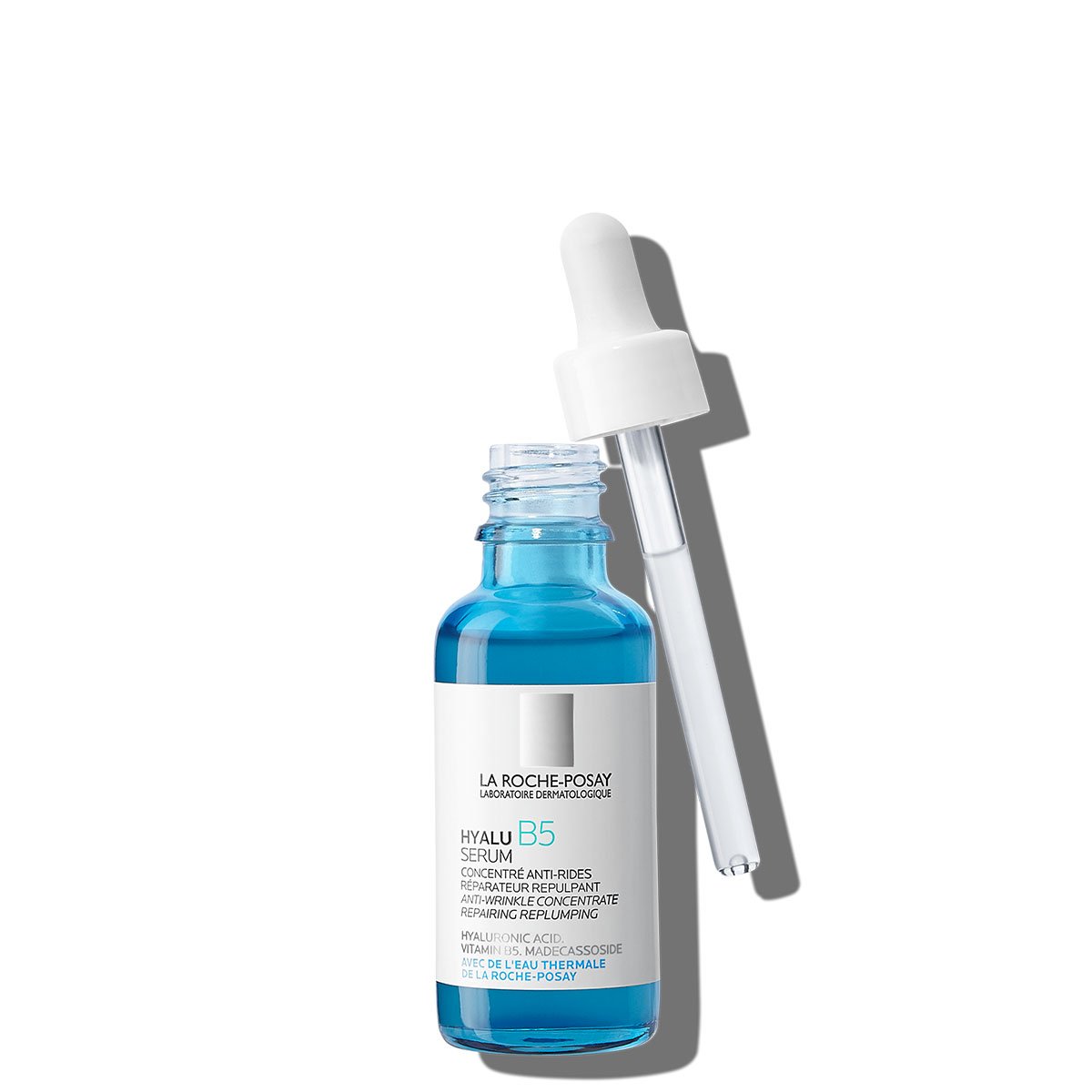 Bestseller
WRINKLES, LOSS OF VOLUME AND ELASTICITY FOR SENSITIVE SKIN.
HYALURONIC ACID, VITAMIN B5, MADECASSOSIDE
WHAT IT IS

HYALU B5 Serum:

The 1st La Roche-Posay dermatological correction to repair

1

, and IMMEDIATLY replump and signficatively reduce wrinkles. Tested on sensitive skin, even after procedures

2

.

HOW TO APPLY:


Apply to the face in the morning and/or evening.

1 Repairs skin barrier.
2 Superficial procedures. Do not apply on non healed skin.
TEXTURE

Smooth, fresh, and melting texture to comfort your skin.
With La Roche-Posay Thermal Spring Water.
KEY BENEFITS

A unique hydrating, re-plumping formula enriched with two pure hyaluronic acids and vitamin B5. Plumps and repairs skin's barrier.

RE-PLUMPING REHYDRATING
- Hyaluronic acid: reduces wrinkles, re-plumps the skin, and increases skin volume and elasticity.

REPAIRING
- Vitamin B5: Improves skin's repairing process.
- La Roche-Posay Thermal Spring Water: Combats free radicals.
THE SCIENCE BEHIND

Hyaluronic acid duo for an action at the surface and in-depth.
Formulated for sensitive skin.
Optimal tolerance, clinically proven even for sensitive skin and felt by consumers :
- Tested on more than 580 people
- Tested on sensitive skin
- Tested after procedures
3
- Non-comedogenic
- Loved by 100%
4
3
Cosmeto clinical tests on 30 subjects aged between 18-65 years
4 Self-assesment on 34 subjects aged between 44-59 years
*Source: L'OREAL – data calculated on the basis of data from IQVIA Pharmatrend International database – in France, Italy & Spain (in pharmacy and parapharmacy); in Germany, Belgium, Netherlands, Switzerland, Greece & Austria (in pharmacy); rebuilt from a list of products provided by L'OREAL on anti-ageing serum market – FY2018 & YTD Feb 2019 – in volume and value.
Validity after opening:
12 Months
Orang Dewasa

Re-plumping
Anti-wrinkle
Increases volume and suppleness
Moisturising
Hydrating
Smoothing

Muka

Bottle
KEY INGREDIENTS
LET'S TAKE A LOOK INSIDE
Duo Asid Hialuronik
Hyaluronic acid is the go-to anti-ageing molecule used by dermatologists in aesthetic procedures to address wrinkles and reduced skin plumpness.
La Roche Posay uses fragmented & high molecular weight to re-plump the skin.
VITAMIN B5
Vitamin B5 is renowned for its soothing. It stimulates the skin's regeneration and resistance.
VIEW ALL INGREDIENTS HIDE ALL INGREDIENTS

AQUA / WATER • GLYCERIN • ALCOHOL DENAT • PROPYLENE GLYCOL • PANTHENOL • PENTYLENE GLYCOL • DIMETHICONE • PEG-6 CAPRYLIC/CAPRIC GLYCERIDES • PPG-6-DECYLTETRADECETH-30 • GLYCERYL ISOSTEARATE • MADECASSOSIDE • SODIUM HYALURONATE • AMMONIUM POLYACRYLOYLDIMETHYL TAURATE • DISODIUM EDTA • HYDROLYZED HYALURONIC ACID • CAPRYLYL GLYCOL • CITRIC ACID • XANTHAN GUM • BUTYLENE GLYCOL • TOCOPHEROL • PHENOXYETHANOL • PARFUM /FRAGRANCE

B212343/1
IT'S PROVEN
Skin immediately recovers bounce, suppleness and healthy-fresh complexion. Wrinkles and fine lines look reduced. Skin looks replumped as if renewed.
TEST RESULTS
At the end of the day
71% agreed wrinkles on face look reduced*
*Self-assessment on 47 subjects after 26 days
After 4 weeks
75% agreed the complexion looks fresher**
69% agreed skin seem revitalized**
**Self-assessment on 47 subjects after 4 weeks

Dermatologists' clinical efficacy assessment***
Crow's feet wrinkles reduced by 7%
Skin tonicity improved by 28%
Patients' self-perceived improvement
Skin looks replumped: 63% agreed****
Skin elasticity is improved: 79% agreed****
Skin tone is more radiant: 65% agreed****
***Clinical scoring on 48 subjects.
****Self-assessment on 47 subjects after 4 weeks.
EXPERT
QUOTE

Always apply your skin care products on a clean skin, as they will be able to better enter your skin and work more effectively. Apart from your face, also take care of key areas that expose your age like your neck, chest, and hands.